Flow Technology
Flow Controls
General Information
Flow Technology, a flow meter manufacturer known for its precision and calibration capabilities serving the Industrial, Automotive, Aerospace, Oil and Gas industries. Featuring all SS Turbine flowmeters, Positive Displacement, In-Line Ultrasonic and Magnetic Inductive flow meters.
In-house calibration lab is ISO/IEC 17025 and ANSI Z540-1 accredited. Flow Technology also offers Primary flow calibrators for Liquid and Gas.
Newly introduced in-line Ultrasonic, all plastic 3D printed flow meter featuring low flow down to 0.001 GPM and turn-down of 1:3,500, an Industry first. Excellent choice for extreme low flow and non-conducting fluid applications.
PRODUCT CATALOGS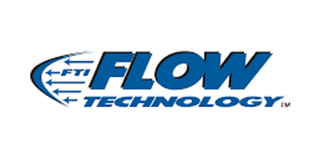 Category: Flow Controls
Product Videos