Magnetrol
Level Controls
/

Flow Controls
General Information
Magnetrol manufactures heavy duty, reliable, and innovative instruments and controls for level, flow, and volume for the industrial/chemical process, pharmaceutical, energy, and municipal markets.
Their guided wave radar level sensors, continuous and point level ultrasonic level sensors, thermal mass flow meters, thermal mass flow switches, capacitance level sensors, and caged and uncaged displacer type level sensors are just a few of the items they manufacture.
The guided wave radar level sensors can be combined with the Orion Magnetic Level Gauges to offer even more flexible level solutions.
Sil rated products ensure that the highest performance and reliability standards are met or exceeded.
All markets served in VA.
Municipal markets served in NC and SC
PRODUCT CATALOGS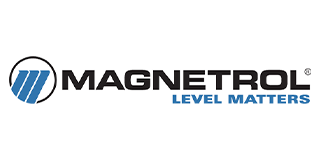 Categories: Level Controls / Flow Controls
Product Videos