Valmet
Consistency/Total Solids Measurement
General Information
Valmet manufactures consistency measurement products for the pulp and paper, energy, and municipal industries.
Valmet provides the most critical measurement of all Pulp and Paper, which is Consistency Measurement(Cs), providing technologies ranging from Shear Force(both static and rotary), to Microwave to Optical. They also provide Sample Devices to safely and adequately capture stock samples for analysis in the lab. Our clients invest in consistency measurement for higher consistency control performance, improved product quality, and maximized production by reliable measurement. Savings in raw materials, chemicals, and energy, plus improved process efficiency occur when the correct technology is chosen.
Valmet equipment, when properly installed enables stable measurement with less recalibration needs, and less laboratory determinations for continuous real time measurement.
PRODUCT CATALOGS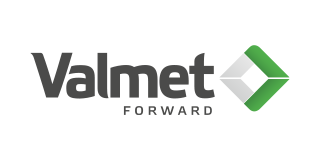 Category: Consistency/Total Solids Measurement
Product Videos