AI-Tek
Speed Sensors
/

Tachometers
General Information
AI-Tek Instruments formerly known as Airpax, a manufacturer of Passive Magnetic and Active Magnetic Hall-Effect speed sensors as well as complimentary digital tachometers. These sensors are designed to meet severe industrial, automotive and aerospace industries. They are highly reliable, simple to install, long life, wide variety of shape and sizes, excellent temperature specification, a cost effective solution to meet your application needs.
Some specialty sensors are the DH series differential based, zero speed sensors that are self calibrating, highly tolerant to mis-alignment, target geometry and composition, target run-out and air-gap changes. AI-Tek also offers BH series bi-directional, dual channel magnetic hall-effect sensors; side-look sensors for automotive speed monitoring; and tachometer transducers for shaft run-out applications.
The Tachpak 30, single channel, DIN-Rail mount and the Tachtrol 30 dual channel, panel mount digital tachometers with TachLink PC based software offers precision interface and HMI that completes your measurement, indication and control scheme.
Popular accessories includes, mounting brackets, solid and split gears, enclosures and various type connectors and cable assemblies.
Product Catalogs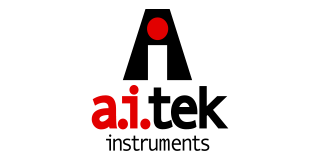 Categories: Speed Sensors / Tachometers
Product Videos